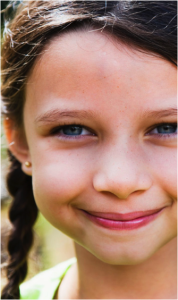 According to The Association of Play Therapy (APT), play is a vital part of growth, development, learning, and establishing healthy relationships. Play is a natural process that:
Builds trust and mastery
Fosters learning and acceptable behaviors
Regulates emotions
Reduces anxieties
Promotes creative thinking and problem-solving
Encourages open communication
Elevates spirit and self-esteem
Play is our first language. Just as adults use words to communicate, children use play. When playing, they express thoughts and feelings that might otherwise remain hidden. Play therapy is a powerful way to address cognitive, behavioral, and emotional challenges. Play Therapist utilize play as a primary intervention and a supportive therapy for:
Behavioral issues caused by bullying, grief and loss, divorce and abandonment, physical and sexual abuse, and crisis and trauma.
Mental health disorders like anxiety, depression, attention deficit/hyperactivity (ADHD), autism spectrum disorders, and conduct disorders.
Academic and social impairment
Physical and learning disabilities
Kathy Boaz-Chavez received her Masters of Science degree in Counseling & Development in 2013 from Texas Woman's University. She is licensed by the State of Texas as a Licensed Professional Counselor-Intern under the supervision of Shahidrah Cowgill, LPC-S. At the FFC Center, Kathy specializes in Child Centered Play Therapy and is currently accepting new clients.
To learn more about
Kathy Boaz Chavez 
or to schedule an appointment , please contact her at:   (940)268-5097 or kboazchavez@theffccenter.com
To learn more about Play Therapy please visit the cited source of this blog post
www.a4pt.org