For Children
We offer the following specialized services for children age six and up through:
For School Age and Teens
Many children and adolescents struggle with relationships, coping skills, balance, self-identity, increasing responsibilities, peer pressure and so much more. Don't wait until major problems arise to get your child or teen help. Call today to schedule an Assessment Appointment and Parent Consultation to find out how your teen is doing socio-emotionally  and how we can help get them back on track.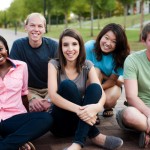 Call Us Today at 214-475-0345 to Learn More About Our Services and How we can help