My Beliefs



---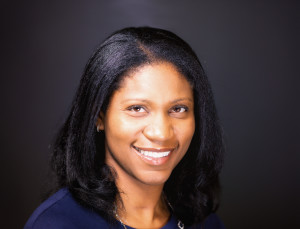 I believe that we are hardwired to be in healthy relationship with one another.  When we as individuals experience a healthy balance of support, unconditional love, connection, respect and honesty from relationships in life we feel secure, valued, confident and safe. When those parts of us are dishonored within relationship, wounds are developed, defenses go up and impact how we relate to others in the world. Alternatively, these strategies leave us feeling alone, unloved, insecure, anxious, fearful and unsafe.
I have seen these patterns play out, time and time again with friends, family and clients. When a person knows that someone in their life truly loves them without pretense, condition or fear, that person is more present, self-aware, emotionally competent, less stressed, and better prepared to handle challenges that life throws their way.
When we have healthy relationships it is not only personally fulfilling it ultimately honors God's great commandment that we love each other and walk in love. Because of the value that I attach to love and relationships, I have devoted my professional practice to helping individuals and families establish  healthy, satisfying and secure connections.
My Experience
---
Over the course of my professional career I have had the privilege of working with a wide range of clients in a variety of settings.  From private healthcare, to early childhood intervention, school districts, non-profit agencies, and now private practice, I have assisted numerous children, teens, adults, couples and families through difficult times.
With extensive training and in treating issues in the areas of depression and anxiety, trauma and neglect, sexual abuse, grief and loss, mood and personality disorders, early childhood mental health, and relationship/boundary struggles, I have learned that no two clients are the same but that we are all united by our human conditions.  No matter the clinical setting, client social status, career, education or relationship status, every person wants to feel witnessed, loved and valued.
I feel extremely blessed to do the work that I do and earnestly believe that every person deserves to be experienced, heard and understood.
My Education
---
My education in psychology began at the University of Nebraska (UNL), where I received a Bachelor of Arts degree in Psychology.  Following my time at UNL, I attended that American School of Professional Psychology at Argosy University in Dallas, TX. There I earned a Master of Arts degree in Professional Counseling.
I am licensed by the State of Texas as a Licensed Professional Counselor and Approved Supervisor (#64254) and am a National Certified Counselor (#309334) as declared by the National Board for Certified Counselors. I am the Founder and Clinical Director at Fundamental Foundations Counseling Center, PLLC where our goal is to help build better lives of those who live within our community through quality, caring and competent counseling and crisis support services. For additional information about our services and locations call or text 214-475-0345 to schedule your free 15-minute phone consultation.